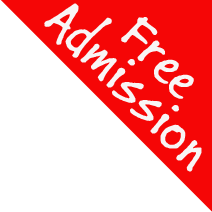 Parking at the Bikeorama Bicycle Sale
The Alliant Energy Center has over 5,800 paved and lit parking spots onsite for your convenience. Fees are currently $7.00 (cash/debit/credit card) per car, per day, or $21.00 per bus, per day. The daily parking fee allows same-day reentry with a parking ticket stub. View the location of this Bicycle Sale on a map.
If you booked a hotel on John Nolen Drive or Rimrock road, this event is within walking distance.